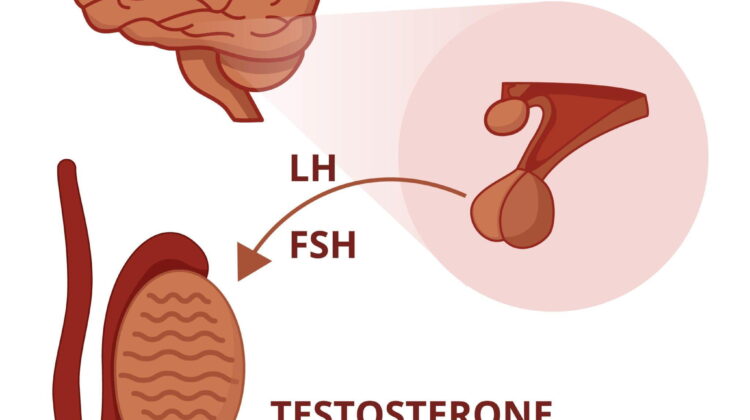 Incorporating natural testosterone-boosting foods and nutrients into your diet can be easily achieved. Twelve of these ingredients that can help to naturally boost testosterone include real foods like ginger, as well as vitamins and minerals found in foods like vitamin D. By adding these twelve ingredients to your diet via whole food sources or natural testosterone supplements, you can increase your testosterone levels.
1. Vitamin D
Research has suggested that an inadequate level of Vitamin D could hinder testosterone production as well as cause weight gain. Also, it can have a negative effect on mental health. Increasing your Vitamin D intake through dietary sources, such as oily fish, dairy products fortified with Vitamin D, fortified cereals, and eggs, or spending time in direct sunlight, may offer advantages in terms of managing depression, weight loss, and testosterone levels.
For optimal results, supplementing with Vitamin D may be beneficial if your levels are low. Foods that are high in Vitamin D include oily fish, dairy products fortified with Vitamin D, fortified cereals, and eggs. Direct sunlight exposure can also be beneficial.
2. Fenugreek
Fenugreek is a common ingredient used in various Asian dishes. It is also found in natural testosterone boosters, as it has been found to effectively increase testosterone levels in several studies. Not only that, but it can also reduce body fat, making it an effective libido enhancer as well.
3. Ginger
Ginger is highly praised for its many health benefits. It is an excellent ingredient to add to recipes and is also used in herbal medicine. Scientific research has suggested that ingesting ginger may help with nausea, reduce inflammation, and even reduce the risk of certain cancers. It can even decrease a person's appetite, making it a suitable aid for weight loss.
A 2012 study, published in the Medical Journal of Tikrit University, shows that consuming ginger over a period of six months resulted in a 17.7% increase in testosterone and luteinizing hormone. This substantial increase is beneficial for improving the health of sperm and its motility.
4. Pomegranates
Pomegranates are chock-full of health benefits that go beyond just vitamins and minerals. Studies have revealed that these amazing fruits can help protect the heart and reduce the risk of certain cancers. Moreover, research is currently being conducted to investigate whether pomegranate can boost athletes' performance.
A 2012 study additionally uncovered that drinking pomegranate juice significantly increased the male participants' salivary testosterone levels. Furthermore, consumption of the juice had a positive effect on the participants' moods.
5. Tribulus Terrestris
Consuming Tribulus Terrestris is not recommended. Nonetheless, taking this supplement can have lots of advantages, particularly for men. Research reveals that Tribulus Terrestris may boost libido and sperm health, potentially stimulating testosterone production.
6. Spinach
Zinc and magnesium, both of which are found in spinach, have been proven to raise testosterone levels.
Not only is spinach a beneficial source of these key nutrients, but its properties as a cruciferous vegetable make it ideal for limiting aromatase—an enzyme that converts testosterone into estrogen.
The anti-inflammatory benefits of this vegetable work to protect the testes from harm, ultimately securing testosterone production.
7. Ashwagandha
Tribulus Terrestris is something you would not eat, but it is still a critical supplement ingredient. This herb has earned a reputation for having the ability to improve male wellness. Studies have found that it can help increase muscle mass, improve athletic performance, and enhance libido.
Ashwagandha is another potent herb for improving male health. The herb is particularly useful for reducing anxiety and stress, which can affect testosterone levels. There is also evidence that it helps lower cortisol levels while safeguarding sperm health.
It has been used to reduce fatigue, treat depression, and lower body fat. Most importantly, ashwagandha is known to boost testosterone levels. The effect is not great, but there is enough scientific evidence to support its reliability. It is especially beneficial for men suffering from low testosterone.
8. Oysters
Zinc is a natural ingredient known to boost testosterone levels, and oysters include it. A study published in 1996 in the Journal of Nutrition reported that supplementing with zinc for six months in males who had a deficiency resulted in significantly increased testosterone.
Research has also revealed that combining zinc with resistance exercises can boost testosterone production in addition to physical force.
9. Fatty Fish
Consuming fatty fish can provide multiple health benefits. Omega-3 fatty acids, which are found in high amounts in fatty fish, can help with testosterone production and overall health in general. For example, a 2017 study showed that regular consumption of foods that contain a significant amount of omega-3 and omega-6 fatty acids could benefit testicular health and increase luteinizing hormone, which is linked to testosterone.
Aside from the hormone-boosting properties of fatty fish, there are other benefits associated with its consumption. These include the reduced risk of cardiovascular disease, which is attributed to fatty fish's healthy fats.
10. DHEA
Dehydroepiandrosterone (DHEA) is a hormone produced naturally by the body. It is not available from dietary sources, however, and may be found in certain natural testosterone boosters.
DHEA has the potential to increase testosterone production in two ways. Studies focusing on postmenopausal women have suggested that it may lead to higher levels of testosterone through a reduction in cortisol levels, though this has yet to be proven in males. It can also directly increase testosterone production.
11. Brazil Nuts
The consumption of Brazil nuts has been linked to a variety of health benefits due to their highly nutritious composition. One such benefit is their excellent source of selenium. This essential mineral is involved in a number of bodily processes and has been associated with reductions in prostate cancer risk in men.
Evidence suggests that it could also help reduce acne scarring. Recently, studies have demonstrated selenium's capacity to increase testosterone levels and improve sperm health. A 2009 clinical trial saw increased serum testosterone concentrations in participants who took selenium supplements. These findings indicate potential for the mineral as a beneficial testosterone booster. Get some more idea at TestoPrime Official website store..
12. Brussels Sprouts
Cruciferous vegetables, like Brussels sprouts, contain aromatase inhibitors. This helps stop the conversion of free testosterone into estrogen. As a result, testosterone levels are shielded and improved over time. Spinach is also an example of this unique type of vegetable.
Final Thoughts
Now that you have a better understanding of which foods and ingredients you should add to your diet, start making positive adjustments. Increase daily physical activity levels too. Engage in more exercise, take more strolls, and reduce the amount of time spent sedentary. This can make a huge difference.